FARM TO TABLE CUISINE AT 1919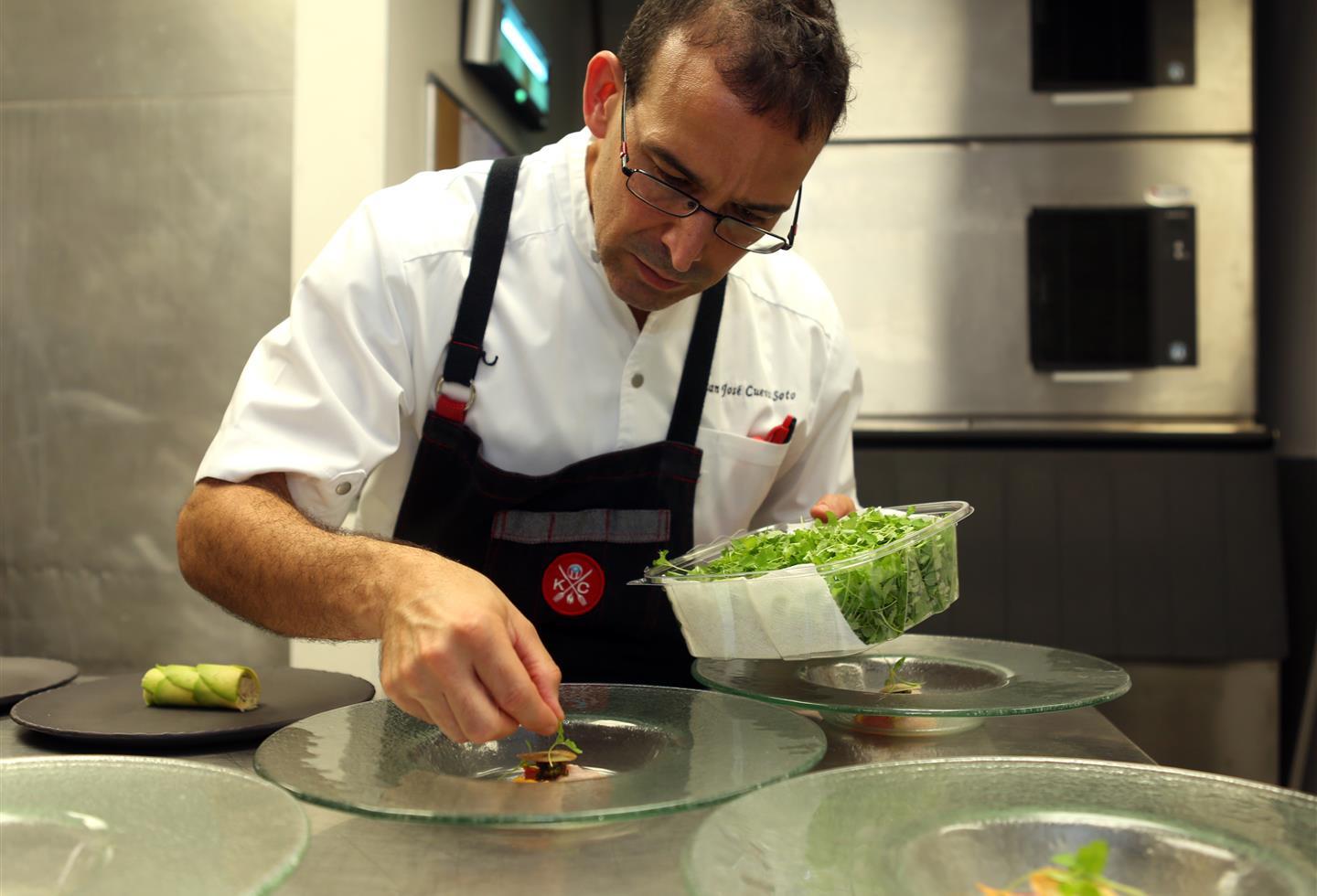 HEALTHY FINE DINING IN CONDADO

Your healthy lifestyle does not have to stay home while you enjoy your vacation. Wellness is the new luxury, and also the latest trend in travel. At the Condado Vanderbilt Hotel every guest's well-being is our priority, and being aware of mindful and conscious eating, you have a front row seat at an authentic farm to table experience you never knew you needed.
The Condado Vanderbilt is home to 1919 Restaurant, one of the finest culinary experiences in San Juan, by Michelin Star-rated Executive Chef Juan José Cuevas, which promises to fulfill all your dining desires. At 1919, everything is locally rooted with passion and commitment to offer the freshest organic local ingredients in each and every dish, pairing social consciousness with exquisite taste.
Chef Cuevas has worked at prestigious restaurants around the world, but after almost two decades abroad, he was ready to come back home to Puerto Rico to be part of the reborn Condado Vanderbilt family. Today, he sees a different Island than the one he left, with the same heart, but stronger farming, a greater culinary passion, and heading in a positive direction with local influence.
Every month he finds new inspiration to delight us with local flavors. This October, his four-course inspiration menu consists of:
First: Crudo
Tuna, Ossetra Caviar, Truffle Vinaigrette
Wine: Pascal Jolivet, Sancerre, Loire Valley, France
Second: Pork-Tomato Ravioli
Parmesano, Black Truffle
Wine: Vincent Girardin, Chardonnay, Burgundy, France
Third: King Shrimp
Fregola, Chickpeas, Saffron, Kale, Shellfish, Sepia
Wine: Whispering Angel, Rosé, Provence, France
Dessert: Chocolate Cremeau
Quinoa, Coffee Granite, "Caramelito" Ice Cream
Dessert Wine: Dows, Late Bottle Vintage, Douro Valley, Portugal, 2017
As Executive Chef of 1919, he is wholeheartedly dedicated to offer world-class dishes with local ingredients that truly represent what Puerto Rico cuisine means today. As the Chef himself describes:
"Our emphasis is on freshness and purity of ingredients. Trying to capture the highest level of flavor, the ingredients
are used in season, in relation to the time of harvest. Our methods highlight the importance of knowing our suppliers, from farmers to fishermen. My signature cuisine abandons the traditional use of meats and creams and instead presents
the intense flavors and textures of vegetable juices, fruit essences, light bouillons and herbal vinaigrettes."
With a relationship based on communication and consistency with over 10 local farmers, the ingredients for each plate provide maximum nutritional sustenance for conscious eaters. This way, guests can enjoy the true essence of the whole experience, the reason behind the chosen products, their presentation, and mesmerizing taste.

Chef Cuevas is looking to impact the younger generation of cooks in the island, while staying in the forefront as a helping hand to open new doors for the local farming community. Condado Vanderbilt and 1919 guests can enjoy the numerous Centennial Series events featuring renowned chefs and spectacular menus with one of a kind wine pairings. Reserve your table today!