COCKTAILS AT 1919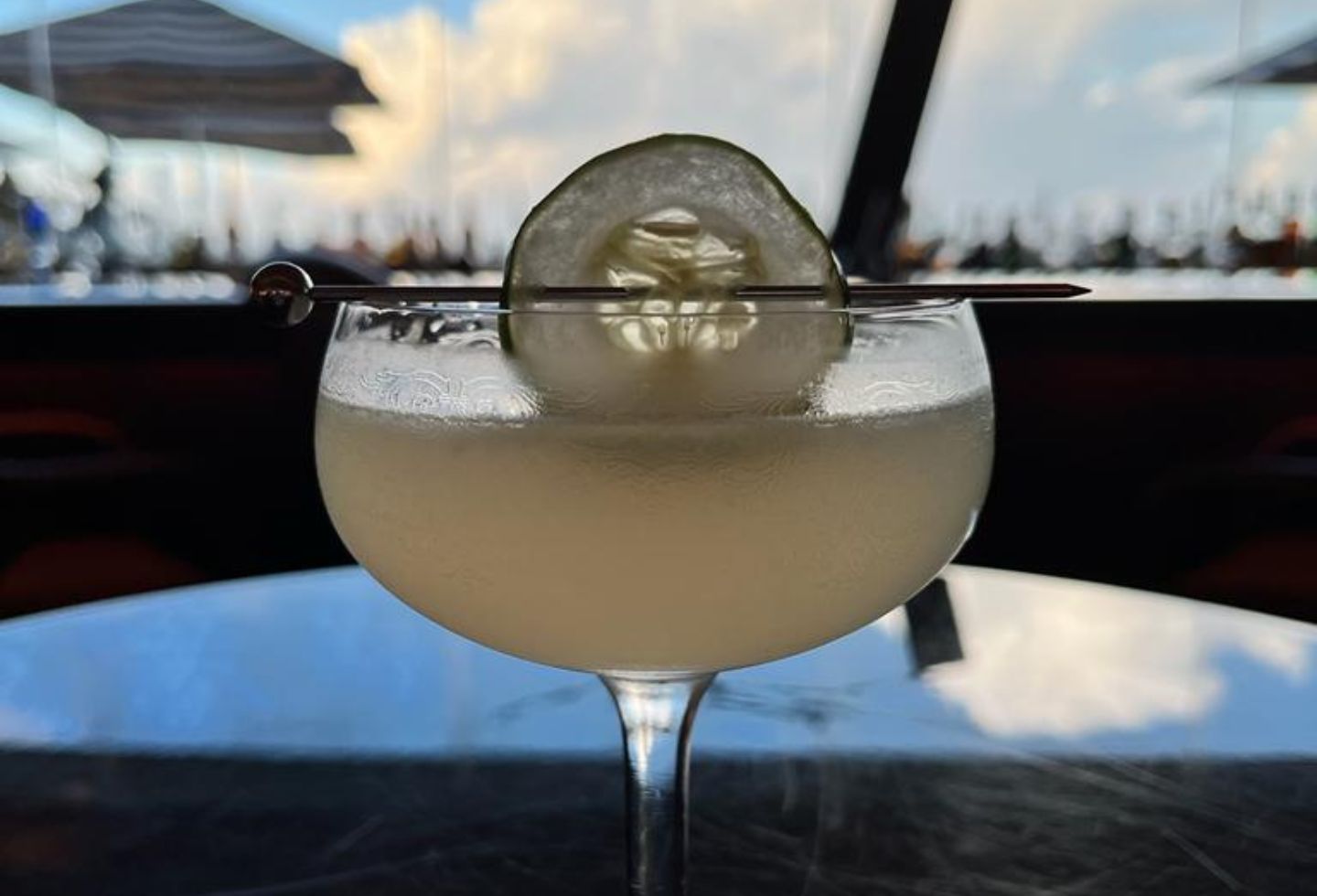 The Condado Vanderbilt is home to the prestigious 1919 restaurant, which is known for its fine dining, local farm-to-table commitment and of course, its monthly wine dinners. But don't think that you have to stick to wine, there are plenty of options for you when dining at 1919. Luis Pomales, General Manager of 1919 Restaurant shares his cocktail recommendations for your upcoming dinner:
First Course: *East Side*, based on gin a botanical spirit with hints of citrus very refreshing to the palate and combines excellent with any seafood dish.
Second Course: *Negroni* making a perfect serve with a tipical dish of Italy. Combining the bitter and the mix of spices and citrus to the palate with a bold structure.
Third Course: *Mezcalita* made with a combination of the smokiness that offers the mezcal with a touch of citrus from the lemon and lime, and a hint of ginger.
Dessert: *Grasshopper* based with American Bourbon Whiskey, dark cacao bitters, coconut milk and Branca Menta.
Classics like the Moscow Mule and the Smoked Old Fashioned never go wrong at 1919. Enjoy these before, during or after dinner to close off a great night. Another recommendation is to try some options from our new Mocktail Menu.
HEALTHY FINE DINING IN CONDADO
Recently named one of USA Today's 10 Best Restaurants in the Caribbean, 1919 is one of the finest culinary experiences in San Juan, by Michelin Star-rated Executive Chef Juan José Cuevas, which promises to fulfill all your dining desires. At 1919, everything is locally rooted with passion and commitment to offer the freshest organic local ingredients in each and every dish, pairing social consciousness with exquisite taste.
At 1919 you can also have a private gathering with friends at The Cellar Experience. Up to 4 guests can have this unique experience with our Sommelier and the perfect wine and cheese pairing. For cigar lovers, you can enjoy a private after dinner "Cigar & Whiskey" for up to 10 guests at the John Berwind Boardroom. Reserve any of these experiences, here.

1919 is open for dinner on Tuesday through Saturday from 6:00pm to 11:00pm. Don't miss this one-of-a-kind experience and reserve your table today.