Date Night Ideas In Puerto Rico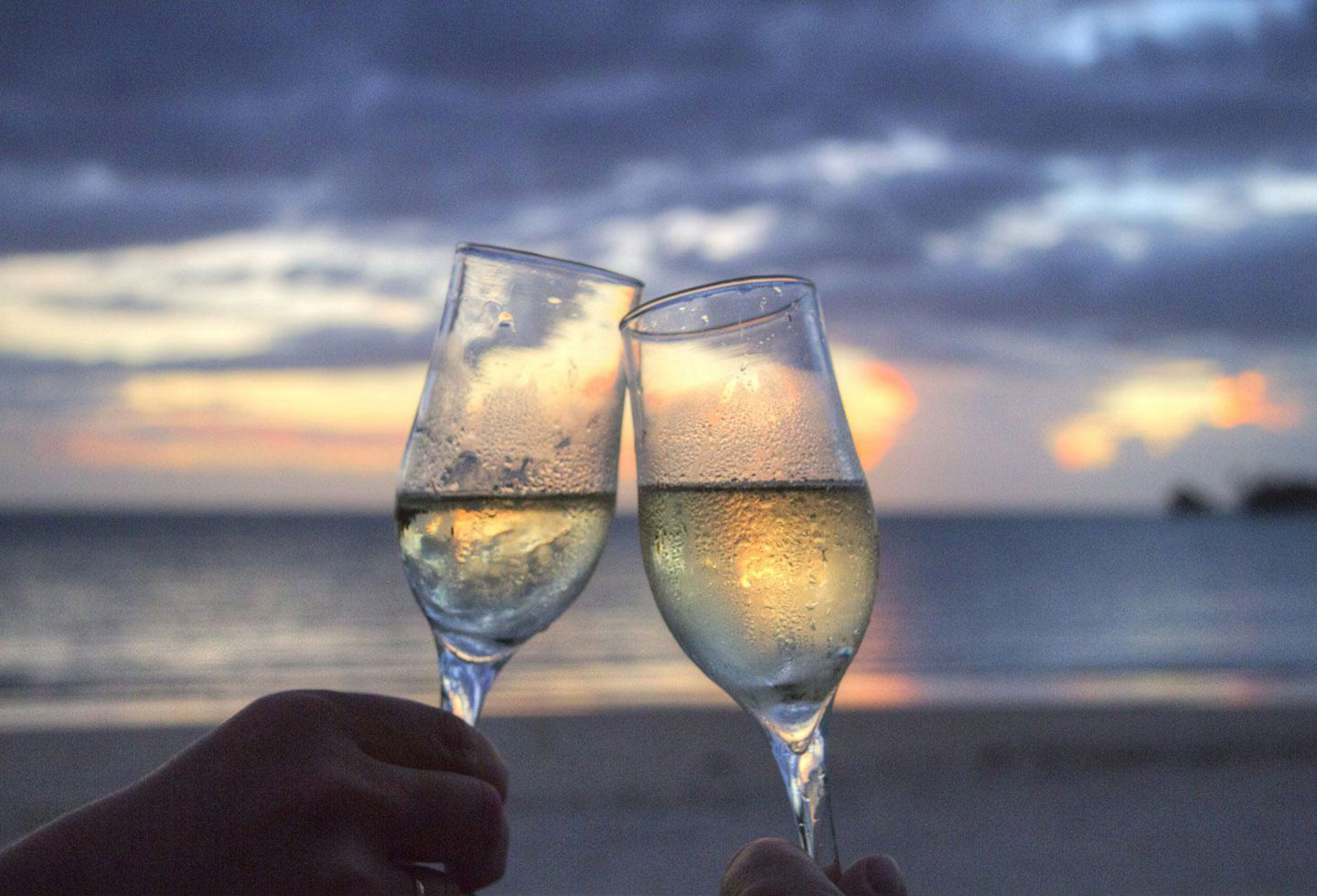 A getaway to Condado Vanderbilt Hotel provides the perfect opportunity to explore San Juan and treat you and your loved one to some romantic date nights around Puerto Rico. Imagine spending your days lounging by the beach and soaking up the sun, then getting ready for a romantic evening out with your significant other. The beach, the lovely streets of Old San Juan, and the elegance of Condado Vanderbilt Hotel all provide excellent locations for date nights in Puerto Rico. Check out these ideas for unforgettable date nights to share in beautiful San Juan, Puerto Rico.
Dinner and Drinks at Condado Vanderbilt
For a date night option that doesn't require leaving the easy-going elegance of your hotel in San Juan, head to Condado Vanderbilt's renowned 1919 restaurant. Soak in the romantic ambiance of the restaurant as you enjoy elevated cuisine made with fresh local ingredients. Pop open a bottle of wine from our impressive collection to really set the mood for romance. After savoring a delicious meal together, continue the date at one of Condado Vanderbilt loungesfor a specialty cocktail or another quality glass of vino. Finish off the evening with a romantic stroll down the hotel's private beach, enjoying the sounds of the ocean and the sand beneath your feet.
An Evening Stroll Around Old San Juan
The cobblestone streets and warm evening nights of Old San Juan provide the perfect setting for a romantic date night in Puerto Rico. First, head to El Morro, the 16th-century Spanish fort overlooking the bay and the city. This historical landmark makes for a romantic stroll thanks to the incredible views and the classic Old World flair.
After touring around El Morro, stay in Old San Juan for a romantic dinner at one of the many restaurants nearby. For elegant cuisine and great drinks, head to some of San Juan's best restaurants, like Marmalade, or 311 Trois Cent Onze. Finish the night with dinner, or cozy up at one of Old San Juan's upscale bars for a drink. Try La Factoría, Pio Pio or Aqui Se Puede for some of the best specialty cocktails in San Juan.