GETTING READY FOR THE HOLIDAYS IN PUERTO RICO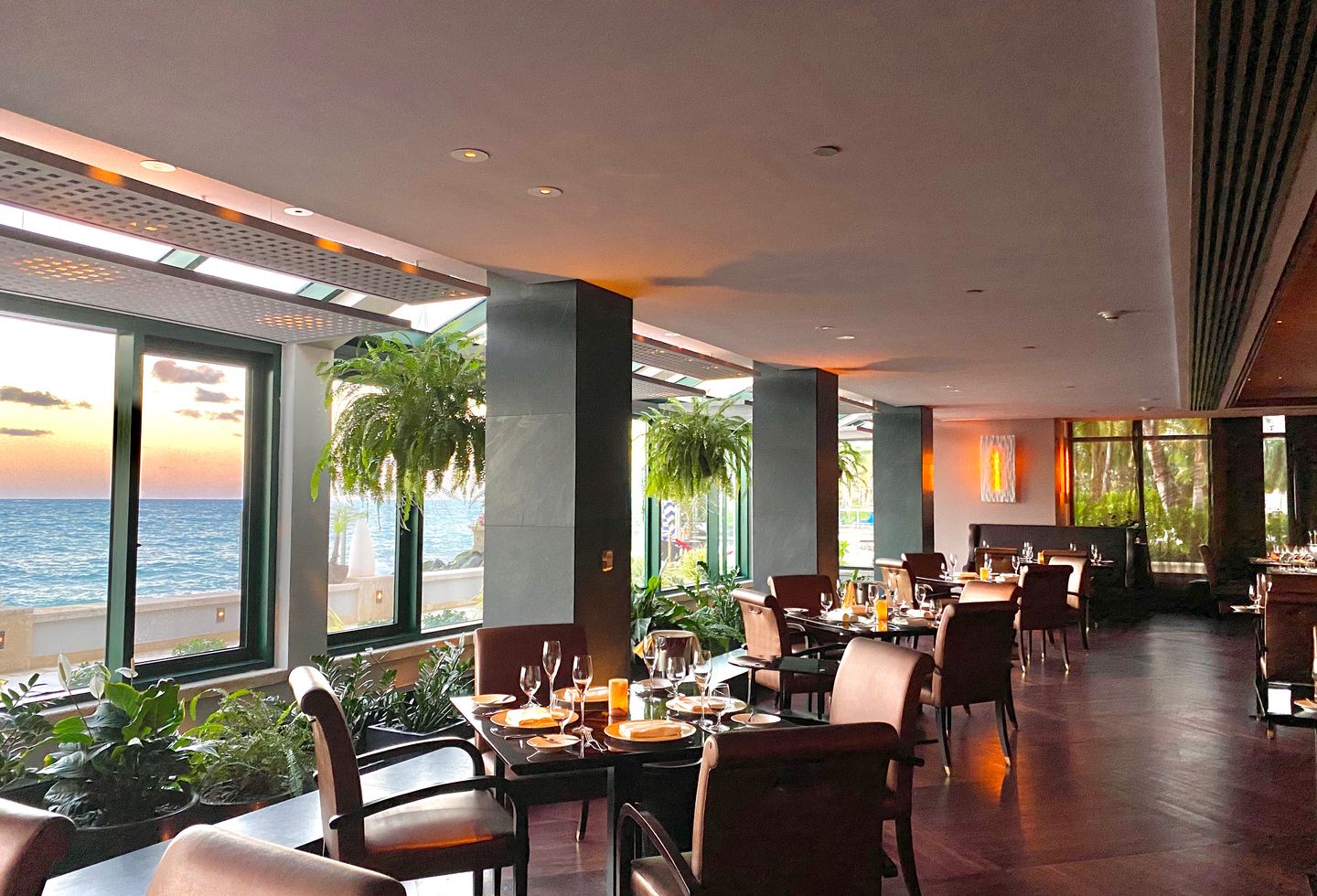 THANKSGIVING IN PUERTO RICO
Visiting during the fall season gives you a heads up to Puerto Rico getting ready for the Holidays, such a magical time to be in the island. Our celebrations and traditions are one-of-a-kind and during the fall you will start feeling the holiday ambiance all around. From decorations in stores and public plazas, you will see why it is so special and why they are considered the longest holidays in the world. It all starts with Thanksgiving, so we can put you up to date with everything that will be in store at The Condado Vanderbilt.
CULINARY EXPERIENCES TO BE THANKFUL FOR:
Tacos & Tequila: Discover the newly renovated space and delicious creations by Chef Álvarez at Tacos & Tequila! Don't miss the Thanksgiving Weekend Bash on November 25th and 26th with Live DJ and 2x1 Frozen Margaritas.
1919 Restaurant: Enjoy fall flavors and a fine-dining experience at our signature restaurant from acclaimed Michelin-star Chef Juan José Cuevas. Join us for a Galicia Wine Dinner on Friday, November 18th at 6:00pm. And on Thursday November 24th, celebrate Thanksgiving with a spectacular menu just for the occasion.
Ola Oceanfront Bistro: Fall Flavors are what's in store for the Monthly Brunch at Ola, every Sunday of November from 11:00am to 3:00pm. On Thanksgiving Day, join us with your loved ones for a Thanksgiving Buffet from 12:00pm to 5:00pm, and enjoy the views and the coolest ambience.
STK restaurant: No Turkey? No Problem! Celebrate thanksgiving with your tribe at STK! Live music from 5:00pm to 8:00pm and Live DJ until midnight.
VC Lounge: Our VC Lounge is the perfect stop before or after your dinner and Thanksgiving celebrations. Enjoy Cocktails and Bites from Tuesday to Saturday.
After Dinner: End your night at our AVO Cigar Lounge, with a wide variety of high-end cigars and exclusive pairings for your after-dinner enjoyment.
OUT & ABOUT
You will love being outdoors in Puerto Rico! Condado is the best neighborhood to stay in, with all the attractions available at walking distance, from the best restaurants and bars, casinos and nightclubs, to areas like Santurce and Old San Juan which are just minutes away.
But planning day trips and excursions is a must when you visit Puerto Rico. Our Concierge can help you schedule from our many adventures and tours, like the traditional ones at El Yunque Rainforest, and La Parguera's Bio Bay, but also new experiences like:
Helicopter tours
Coffee Plantation Tour
Agricultural Experience
Deep Sea Fishing
Luxury Yacht Charter
And more! Learn more about them, here.
This can even make you want to book another visit and come celebrate Christmas in Puerto Rico as well. The Condado Vanderbilt is known for its unparalleled Christmas and New Year celebrations so do not hesitate to ask us about our plans so we can help you plan your next holiday visit!
Our team is ready to help you have a memorable stay. Book now!