5 REASONS TO VISIT PUERTO RICO IN SPRING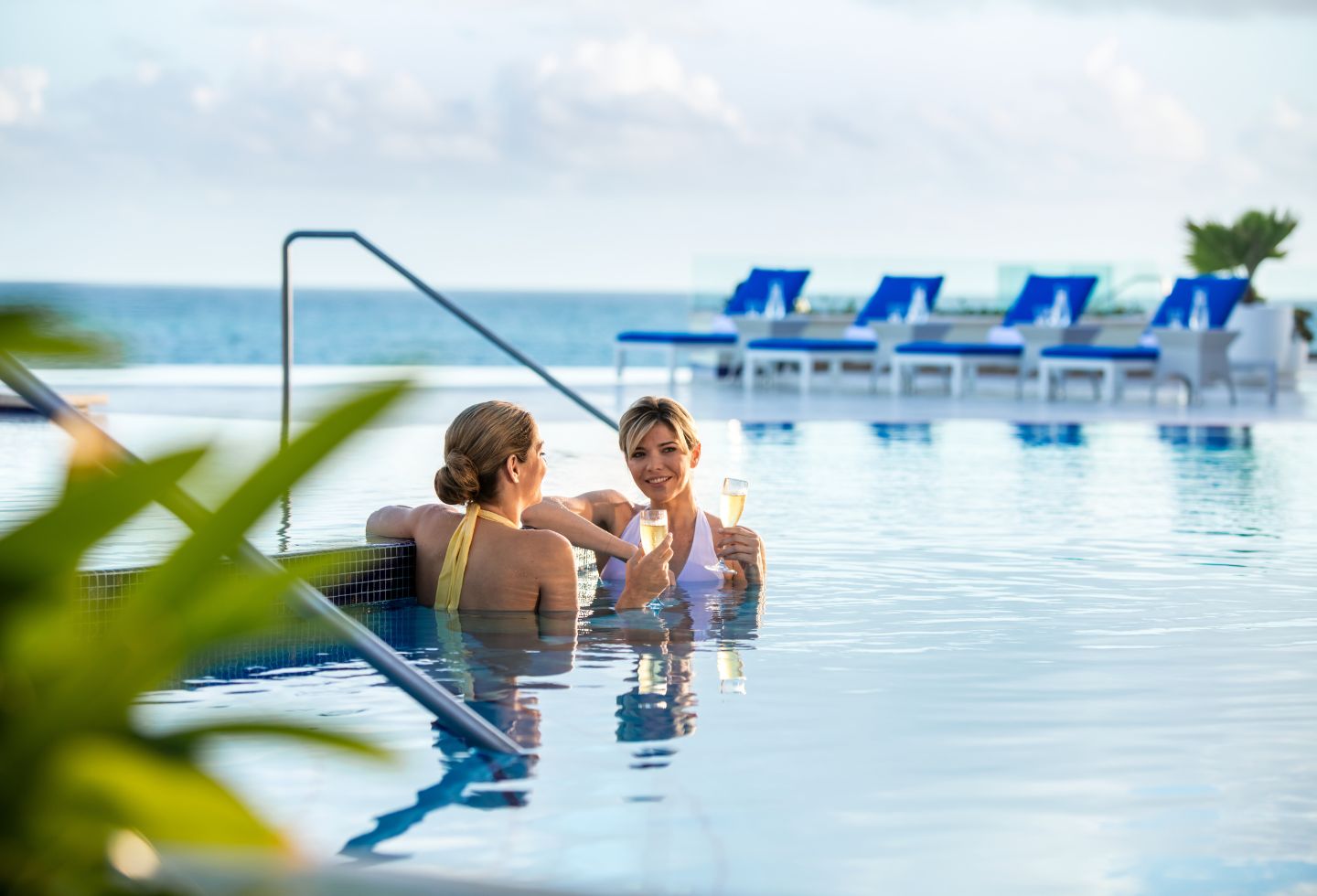 SPRING IN PUERTO RICO
Spring is that time of the year where flowers are blooming, giving us a feeling of regrowth, renewal and blossom all around. This could also describe the ideal time of the year to plan for a spring vacation in Puerto Rico – an escape full of warm weather, rest, and relaxation where we can also feel that sense of rebirth while staying at The Condado Vanderbilt with the new Sweet Suite Spring Package.
Known more as the time where college students get to have all the fun, the reality is that the whole family can also enjoy their spring escape, especially to Puerto Rico. For a while now, people have been talking about Spring in Puerto Rico, since it has become some of the favorite destinations for the season. Today, we are listing you some of our top 5 reasons to visit Puerto Rico in Spring:
1. WARM WEATHER
As anyone who has visited, or has been planning to visit knows, Puerto Rico usually feels like summer all year-round. The urge to go to the beach, to explore the mountains or enjoy a warm city walk with swaying palm trees by your side, and the sun on your face, is always present.
Whether you are seeking for a more laid-back vacation, or looking for a little adventure, Puerto Rico has everything for everyone, and weather is never a factor for having to change plans, even if some rain hits, there is always something unique to experience indoors.
2. COLORS OF SPRING
The colors of Puerto Rico are a great conversation starter. From the awe-inspiring blue sky and ocean views and beautiful mountains that range from different shades of green, to the cobblestone streets of Old San Juan surrounded by a rainbow of buildings. Even our food and our people can be described as colorful.
Springtime in Puerto Rico brings out new flowers, birds, butterflies, and different critters to fill our days with color and even with new sounds offering a full sensory experience.
3. CULINARY TREASURES AT EVERY CORNER
Every step you take through the Island, you will find yourself asking yourself wondering what to eat today, since every option is more delicious than the next. Puerto Rico is well known for its food and flavors, and you will certainly want to try it all. Food walking tours around Old San Juan are a great option to immerse yourself in a culinary journey where you will sip, eat, walk, and also learn along the way.
Each restaurant at The Condado Vanderbilt is an epicurean experience unto itself, serving the most exquisite and freshest food. Some ideal options in and around our hotel and our Condado neighborhood, are:
4. ADVENTURE FOR EVERYONE
No matter if you are into the low-key retreat vacation, or looking for natural wonders and thrilling experiences, in Puerto Rico you will find it all, this is the best destination for a fun-yet-relaxing getaway for everyone.
Our concierge can help you plan an adventure at El Yunque, where some can enjoy scenic views or bathe in rivers and waterfalls, while others prefer to go hiking. You can also arrange for a day trip in a luxury catamaran to a nearby island or a sunset sail across the San Juan Bay. Browse our Tour Recommendations and choose the right one for you.
5. FEELING SPECIAL AT THE CONDADO VANDERBILT
The Condado Vanderbilt has designed the perfect package for you to enjoy the spring getaway you desire; the Spring Package includes everything you need to make you feel special:
Suite Accommodations
Daily Breakfast for two at

Ola Oceanfront Bistro

$75 Hotel Credit
Welcome cocktail at the VC Lounge
Our concierge can help arrange all the details for your memorable getaway in Puerto Rico.
Your comfort is our top priority. Book your spring getaway today, we are waiting for you!