5 BUCKET LIST WORTHY THINGS TO DO IN PUERTO RICO THIS SUMMER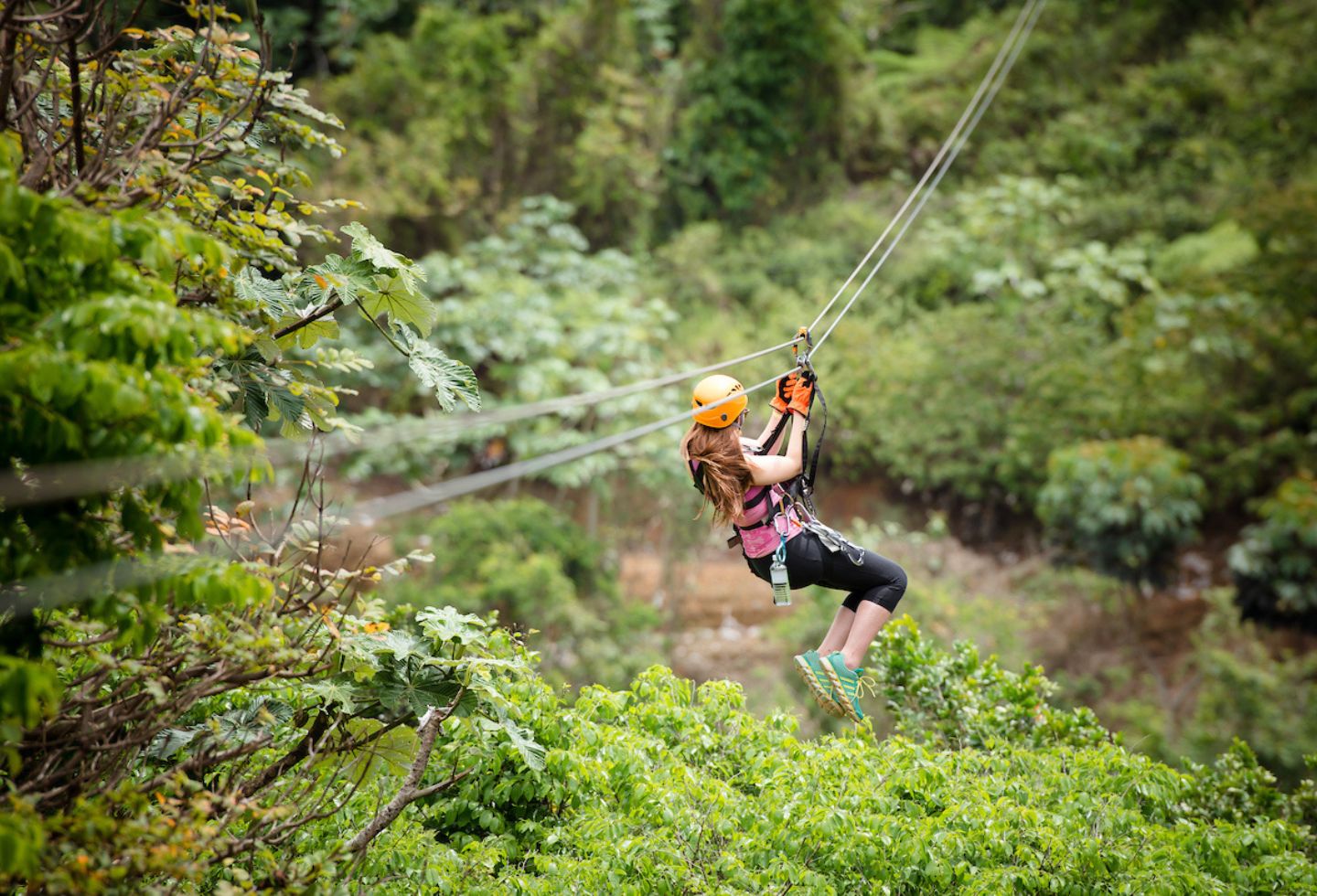 Escaping to the Caribbean can mean different things for every age group, some may automatically think of checking off risky items off their Puerto Rico bucket list like a zip lining adventure in the rainforest or cave exploring, while others are dreaming of relaxing by the ocean, poolside cocktails, and total R&R.
Age does not come up when it comes to fulfilling your bucket list dreams. Baby Boomers and Millennials alike all enjoy a bit of everything when it comes to a vacation. At our Condado Vanderbilt Tour Desk we can mix it up and offer you a personalized vacation experience catered to your needs to discover the Island's enchanting beauty.
If you are not so extreme for water sports but want to enjoy ocean views with a bit of exhilaration, consider a helicopter tour, or sail away on the San Juan Bay. Our concierge can help you choose the ideal local experience for you.
Here are some recommendations of bucket list worthy things to do in Puerto Rico that we can help check off your list:
EXPLORATION & ADVENTURE
Toroverde

: Heads up to all adrenaline junkies, this park, located in Orocovis, in the central region of the Island, offers a once in a lifetime experience like The Monster, the longest in the Americas at 1.57 miles long. Definitely a mark to be checked off anybody's bucket list.


Bioluminescent Bays: Puerto Rico has three of the only five bioluminescent bays in the world; Las Croabas in Fajardo, La Parguera in Lajas, and Mosquito Bay in Vieques, which was declared as the brightest by the Guinness Book of World Records 2008. Visit on a boat, or in a kayak tour for a better front seat experience.

Take a look at some of our recommendations.




Scuba Diving

: The perks of being surrounded by water everywhere you look are endless in our unforgettable destination. Enjoy the breathtaking underwater scenery at our many spectacular dive sites, like the unspoiled Northeast coast of Culebra Island, a true diver's paradise no matter if you are a novice or a veteran. Another exceptional and one of a kind wall-diving adventure is in La Pared in Guánica; take the plunge and team up with colorful marine life, like the famous sea turtles.


El Yunque Rainforest

: The only tropical rainforest in the U.S. National Forest system; a natural treasure not to be missed. Explore the flora and fauna along the many trails and waterfalls. Hike through its mountains, take an ATV adventure tour, go zip-lining to enjoy the views, or horseback riding to take in the sights of this unique eco-system.

See some of our tour recommendations.




Beach hopping: Go off the beaten path and explore Puerto Rico coast to coast. Visit southern beaches in Guánica, and Cabo Rojo or Rincón in the West. We recommend Mar Chiquita in Manatí for your Northern stop, and Fajardo or Maunabo for an Eastern escape. 20 miles East of the Puerto Rico mainland you can find the Vieques and Culebra islands, with some of the best beaches with white sand, clear water and a unique Caribbean tranquility you will want to brag about.

CULTURE & HISTORY
For those who want to breathe in our culture and history without the exhilaration of the more extreme tours detailed above, there are many things to do in Puerto Rico as well that might be part of your more low-key bucket list. A walking tour of Old San Juan to learn more about its history and preservation is just like time travelling. A visit to a Coffee Plantation, or to Casa Bacardí Rum Distillery, to learn more about, (and taste!) these two items that have been historically produced in Puerto Rico for centuries.
Start checking off your bucket list and creating your best summer memories with us with our Suite Summer Retreat Package, Suite Accommodations with daily breakfast for two, $100 hotel credit and more!
A one-of-a-kind Summer in Puerto Rico awaits at Condado Vanderbilt, book today!